Beacons are transmitters that use Bluetooth Low Energy 4.0 to broadcast signals intercepted by compatible or smart devices. When a smart device is in a beacon's proximity, the beacon automatically recognizes and interacts with that device. Batteries or a USB adapter normally powers the transmitters. AuroSys holds extensive expertise in beacons technology and has designed and developed over 12 different types of Low Energy Bluetooth Beacons for multiple industries. The versatility of the technology makes the uses of the beacons countless and up to the imagination of any industry vertical.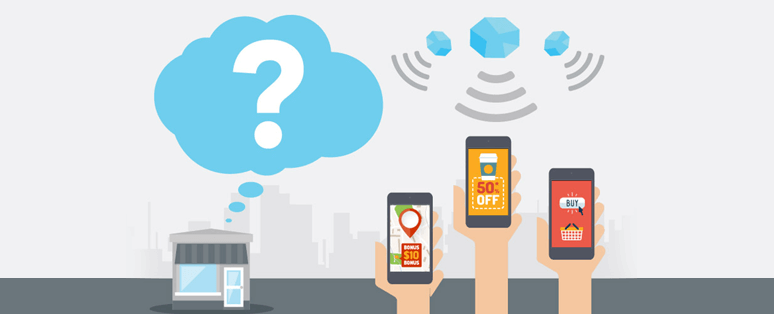 Our Domain Expertise
We design & develop Beacon transmitters using Bluetooth 4.0 to send specific information to potential customer devices within its range.
AuroSys is a complete solutions provider of Beacons development including Hardware, Firmware & Mobile App to control & customize them.
AuroSys helps its clients to use multiple Bluetooth Beacons within and around their Stores, Offices or Factories to broadcast its signal for various business processes.
The Beacons we design instantaneously pinpoint any Users in its signal range and their App determines the action based on preferences.
Mobile Application Development & Integration (iOS, Android & Windows) to deliver personalized messages or discount coupons & vouchers to existing & new users.
AuroSys offers totally customized solutions based on Customer requirement and industry specific needs in terms of size, range and power options (Batteries or Fixed Power Source).
Some of the Industry Specific Use Cases of Beacons
The revolutionary technology of beacons has gained attention from all major service industries and especially Food & Hospitality. In today's competitive market, it is important for all businesses to attract maximum customers towards their brand but for a Restaurant, it is a challenge to know the taste of all its customers. This is where Beacons can help them understand customer preferences to provide a rich experience to its customers.
AuroSys developed custom beacons for a Restaurant owner to track and identify frequent customers to display mouth-watering deals and offers for them. It also allows the business to track past orders of their customers and make suitable suggestions for ordering and customers can also bookmark their favorite items on the menu for future orders.
Enabling remote ordering system helped the Restaurant reduce waiting time, increase productivity & customer satisfaction. Regular customers can simply order through the App and get instant services without having to wait for someone to take their order.
Restaurant can now track total footfall on daily basis with detailed analytics of high selling dishes on the menu. Predictive analysis helps optimize the business for faster growth. For Food & Hospitality industry, beacons are the key to the future.
A Healthcare client with 4 large Multi-Specialty hospitals around the United States wanted to implement a complete solution to make their management process paperless and more organized for the staff as well as patients. The client had already considered a few more options like HMS, EMR & EHR but was not totally satisfied with any.
AuroSys recommended beacons to be a perfect solution for the requirements and they were immediately interested in exploring the potential of this technology. The hospital staff can simply pull up patient information from the hospital App using the beacons installed in all corners of the premises and for hospitals, quick access to patient's data is critical for the patient's survival.
The system also removed the risk of getting wrong information as each beacon identifies the patient by a unique ID and displays same information across all the systems.
Beacons also helped the management to seamlessly convey messages, circulars and safety measures to staff for better co-ordination and smoother operations. Powerful back-end helps manage the Hospital Pharmacy Inventory, Warehousing and also Appointment Settings for patients to easily set appointments with the doctors.
Mobiles & Tablets are the new shopping destination allowing buyers to see products online and order them by a single click to get home delivery. Consumers are progressively in favor of making online purchases from the comfort of their own homes. This revolution in technology has a significant impact on the Retail storeowners who are now striving to sustain against the virtual world of shops & malls. So what is the best way for Retailers to ensure desired revenues?
One of our retail clients was concerned about this seeking an End-to-End solution. With the use of Beacons multiplying consistently, we saw a great opportunity to implement the technology for the Retail sector. Beacons helped our client transform the In-Store experience of consumers, get quality customer data that enabled them to strengthen their brand and product proposition, effectively target right customers, personalize the shopping experience for them and also promote related products for cross selling in real-time.
Beacons technology helped our client understand customer preferences, high selling products, major revenue stream and a lot more.
This solution was built using Bluetooth Low Energy Beacons and a Beacon Management System for the retailer to get thorough insights on
Plan and Execute marketing campaigns using system analytics to understand customer behavior and increase engagement.
Predictive Analysis helped the retailer understand market trends and plan the strategy accordingly.
Attract more customers by engaging with the target audience.
Some of the Key Benefits
Target Consumer Groups and Shopper profiles.
Daily customer Walk-ins & product demand.
Real time geo tracking for location based marketing.
 Beacons are set to change every industry in the coming years and all businesses will need to adapt in order to sustain the competitive market.