Duet Enterprise Solutions for microsoft sharepoint and sap
Duet Enterprise for Microsoft SharePoint and SAP Server 2.0 is a jointly developed product from SAP and Microsoft that enables interoperability between SAP applications and SharePoint Server 2013 Enterprise Edition. Duet Enterprise 2.0 empowers employees to consume and extend SAP processes and information from within SharePoint Server 2013 and Outlook 2013.
With over a decade of experience in both Microsoft SharePoint & SAP, AuroSys Solutions is an expert in delivering high quality services for Duet Enterprise development services and support.
Our expertise includes the following collaboration of these 2 well known platforms.
Duet Enterprise for Microsoft SharePoint and SAP Server 2.0
Duet Enterprise Online for Microsoft SharePoint and SAP
Duet Enterprise for Microsoft SharePoint and SAP 1.0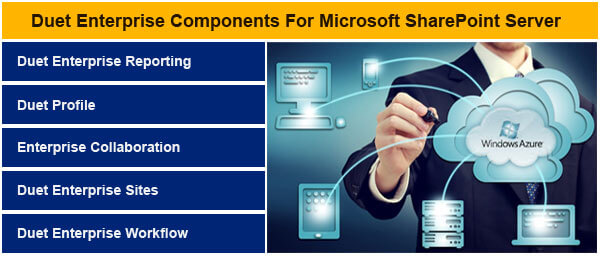 AuroSys holds unparalleled expertise in seamlessly integrating these 2 platforms into a single enterprise solution for smoother business operations for any business vertical. We also help our clients to enable information workers to improve decision-making, increase process compliance, and decrease costs by taking full advantage of SAP business processes and business intelligence through the Microsoft Office 2010 environment. Business power users can create declarative solutions without writing codes to create external lists and document libraries, and design views and forms.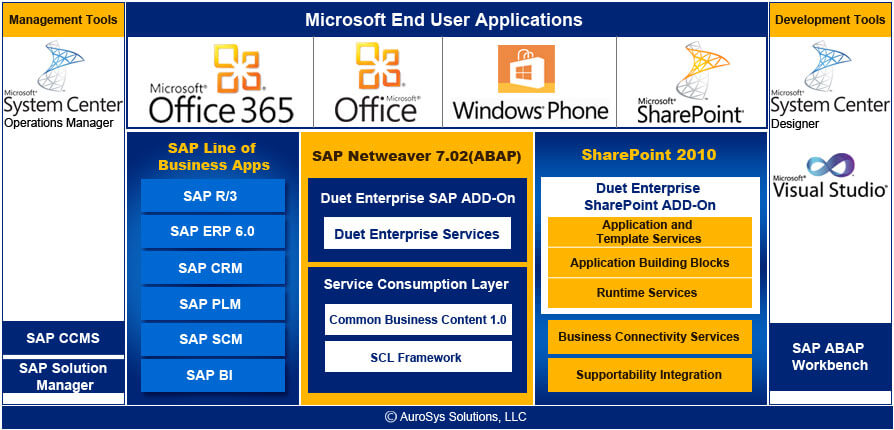 Some of Applications developed with Duet Enterprise platform:
Budget Planner
Sales Forecasting App
Reporting Tools
Business Analysis Tools
Supplier Sourcing Tools