DevOps Development & Project Management Methodology
DevOps is a modern approach emerging from the collision of two major related IT trends. It signifies an expanded understanding of the value of collaboration between development and operations staff throughout all stages of the development lifecycle when creating and operating a service, and defines the importance of operations in our increasingly service-oriented world.
DevOps Methodology quickly gained attention due to its strong affinities with Agile and lean approaches. The old view of operations tended towards the "Dev" side being more important and the "Ops" side being involved only after development has been done. At AuroSys, we consider DevOps as an outgrowth of Agile Software Development prescribing close collaboration of Customers, Product Management, Developers and QA to bridge the gaps and rapidly iterate towards product development. Born of the need to improve IT service delivery, the DevOps movement emphasizes Communication, Collaboration and Integration between Software Developers and IT operations.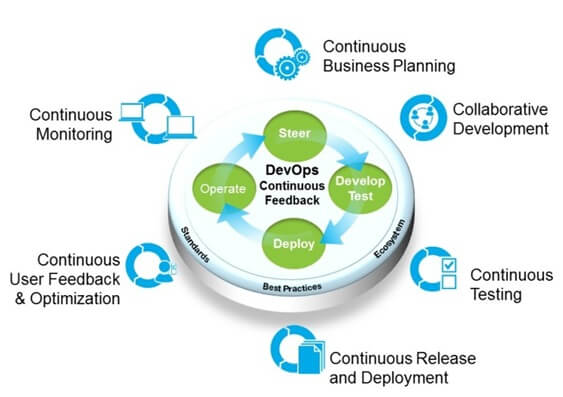 Benefits of DevOps Methodology
Shorter Development Cycle
Improved Service Quality
Increased Customer Satisfaction & Better Usability
Reliable Service Delivery
Increased Release Velocity
Improved Defect Detection
Reduced Deployment Failures and Rollbacks
Enhanced User Value & Higher Flexibility
Efficient Operations through Collaboration
Highly Stable Operating Environment
Agile Development Methodology
Agile methodology ensures higher level of customer satisfaction by delivering the solutions promptly and proficiently. Agile methodology gives our clients an opportunity to be a part of the development cycle. Moreover, feedbacks from users are incorporated in the product lifecycle guaranteeing our clients get exactly what they expect out of the application.
Agile methodology is an alternative to traditional project management, typically preferred by clients in software development. It helps the development teams respond to unpredictability through incremental, iterative work cadences. Agile methodologies are an alternative to waterfall, or traditional sequential development.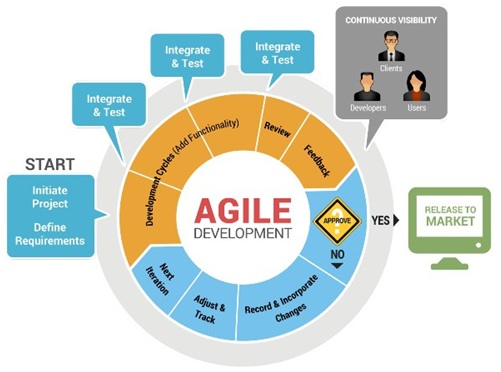 Benefits of Agile Methodology
Shorter Span of Time to Develop Applications
New Functionality can be added Rapidly
Supports Early and Regular Releases
Active 'User' Involvement
Ability to Embrace Change with ease
Fixes bugs more efficiently
Progressive Elaboration and Phased Deliverables
Testing is Integrated throughout the Development Lifecycle
Fixed Timescales and Evolving Requirements